Some of the courses Campbell
has taught at American University are:
Foreign Policy and the Press


Decisive Moments in Communication

The American 1990s


Myths of the Media


Contemporary Media Issues
Campbell is a past winner of the student government's "Faculty Member of the Year" award. The award is given to the professor who "works vigorously to enrich the quality of student life at American University."
Campbell also has won the "Teaching with Research" award, given by American University's Center for Teaching, Research, and Learning.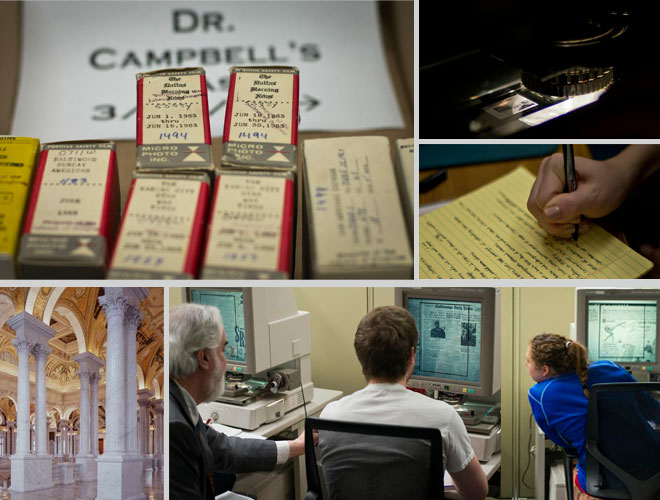 Campbell taps the resources of Washington, D.C., in his classes. Here, students conduct research at the Library of Congress on Capitol Hill. Photos by Mark Burrell; lower left, Library of Congress
American University 125 McDowell Hall Phone: 202-885-2071 Fax:202-885-2019 E-mail: wjc (a) american.edu